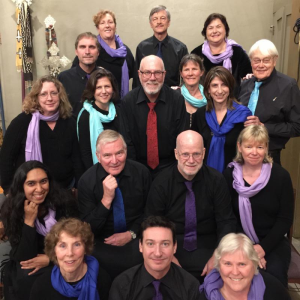 Ascendit: Sacred Motets in the New Millenium
February 18, 19, 24 and26, 2017.
North Star continues its mission to sing beautiful, accessible, recent works by the world's most acclaimed composers of choral music. Ascendit, by Seattle composer, John Muehleisen, opens the concert in a study of musically rising lines set to various sacred texts assembled by the composer. Other favorite composers include Abbie Betinis (Minnesota), Ivo Antognini (Switzerland), Ola Gjeilo (Norway/New York), Frank Ferko (Bay Area), Sanford Dole (Bay Area), and Karl Jenkins (England). Introducing to our audiences, Mark Templeton (Maryland). Our featured "classic" work from the 20th century is Arvo Pärt's Magnificat.
Sat., Feb. 18, 8:00pm     St. Stephen's Church,3 Bayview Avenue, Belvedere  
Sun., Feb. 19, 7:00pm     St. Gregory of Nyssa Church,500 DeHaro Street, San Francisco 
Fri., Feb. 24, 8:00pm     St. Andrew Church,16290 Arnold Drive, Sonoma
Sun., Feb. 26, 4:00pm     Paul Mahder Gallery, 222 Healdsburg Avenue, Healdsburg
*****
North Star Vocal Artists is a high-caliber amateur, auditioned performance ensemble centered in the North Bay. We present "contemporary choral classics…and the best of the rest."
North Star was created to fill a perceived need in the North Bay – a chamber choir focused on the wealth of beautiful choral music composed since 1980. Not wanting to completely limit the possibilities for programming, the "best of the rest" in our tag line allows for the appearance of gems from earlier in the 20th century, as well as the occasional work from previous eras.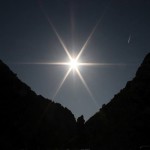 Sanford Dole, Artistic Director
RuthE. Wells, Executive Producer
North Star Vocal Artists is a project of Sanford Dole Ensemble, a 501(c)3 nonprofit organization.